Hey friends,
It's that time of year again, where we reflect on the past twelve months and look forward, perhaps with fear, perhaps with hope, to the next. And cliché as it might be, this post is no different.
This year, as I have said several times already, has been a strange one. It has been one of wandering, of distance, and in some ways, even resistance.
But, it has also in its slow, meandering fashion, been one of breakthrough. Because in many ways, it has been the year where–most profoundly since my DTS, I have been challenged in what I believe, precisely because of the attributes that have most felt like they were keeping me from God.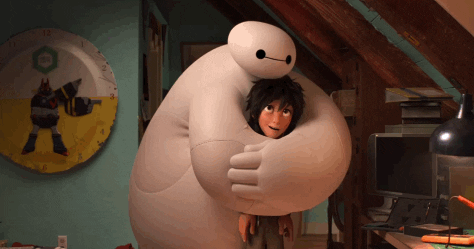 A few key lessons learned:
Love is not transactional.
God loves me and won't let go, even in my wandering.
Until you are willing to give up performance, you will never be sure of the love you have.
Let me explain.
See, I have always been a perfectionist. I have also always had a sort of performance-based mentality. And because of both of those things, I have often been plagued by doubt throughout the years. Not of God or his goodness, per se, but of His love for me, that it really could and does extend to me. I am often hard on myself, and get frustrated that I'm not "better," am still struggling with the same selfish- or childish-ness that I've been trying to shake for years. If I weren't doing something wrong, if God really did love me and was with me in the way He says, surely I would be farther along by now, I've thought. Certainly things would be different.
So enter discouragement. Loss of focus. 2018.
Also enter why I so desperately needed 2018.
Because the problem with perfectionism is that until you're willing to let it go, you can never really experience grace. And this year, after nearly a decade of working towards my dreams with what feels like little to show, of trying to be perfect and failing, of having institution after institution of stability in my life crumble and shake, I have had to admit, more fully and finally than ever, that I can't do this on my own. I don't understand life, I don't understand love, and most of the time, I don't even know what I should be doing in the moment.
White flag. Hands up. I surrender.
Which I think, as you might have guessed, is exactly what God has been waiting for.
Because it's not about what I can do or perform, and God isn't some tit for tat vending machine, throwing out candy for those who do good. He is a lover, fully devoted, and willing to chase and love and hold even when we're straight up running away.
It is an attitude, a lifestyle, that if I'm being completely honest, most days I don't feel I understand at all.
But, God is, as ever, faithful, and even in my wandering, He's been chasing after me.
One of the questions I feel He's been asking me a lot lately in light of all this, a question that I've been asking myself, is "Are you willing?"
Am I willing to admit I don't know how to live or love? Am I willing to ask for help?
Am I willing to love those I'd rather not? To forgive where I'd rather hold a grudge?
Am I willing to trust God in the darkness? Am I willing to surrender my all?
And here, on the edge of 2019, I think I have my answer.
Yes, Father, I am willing. Please, help me to do it.
---
So, what about you? What lessons have you learned in 2018 and what are you looking ahead to in 2019? Are there lessons you are still learning? If so, what are they? Let me know in the comments below, and if you'd like to see more from my journey, feel free to follow me here on the blog or using the social media links. Happy New Year!